James F. Thompson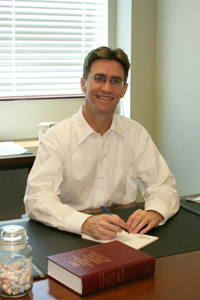 Jim Thompson is a registered Patent Attorney at BainwoodHuang, participating in both individual and supervisory roles. He is primarily engaged in patent prosecution and client counseling in a variety of contexts, including patent filing and prosecution strategies, portfolio management, licensing, infringement/validity studies and opinions, and due diligence activities for mergers and acquisitions. Jim enjoys interacting with clients and tackling tough legal and technical issues that arise in the course of his work.
A graduate of U.C. Berkeley, Jim received a B.S. degree in Electrical Engineering and Computer Science. He worked for several years as an electrical engineer in the computer and communications fields before entering the field of Intellectual Property in 1991. Jim received his Juris Doctorate from Suffolk University Law School. He obtained a wealth of legal experience working in-house at Digital Equipment Corporation, and brings a valuable perspective to his work for both large and small organizations. Jim has been in private practice in the Boston area since 1997.
Jim's areas of technical expertise include a broad range of computer-related and general electronics technologies, including systems, storage, networks, analog and digital electronics, optical technologies, and software. He also enjoys the occasional mechanical or industrial design matter.
---
Bainwood, Huang & Associates, LLC
2 Connector Road
Westborough, Massachusetts
508-616-2900 (Main)
508-366-4688 (Fax)
jthompson@bainwoodhuang.com