Bruce D. Rubenstein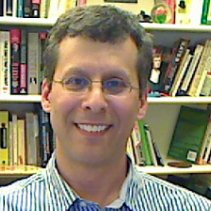 Bruce Rubenstein is an experienced patent attorney with a broad, hands-on background in engineering and software. Bruce's practice includes patent application drafting and prosecution, client counseling, and trademarks. In particular, Bruce works closely with engineers, professors, physicians, and corporations to secure their intellectual property rights.
Bruce's patent work has covered a wide range of technology areas. Bruce's software patent work includes web applications, data security, financial software, genetic diagnostic software, test techniques, and digital signal processing. His work in hardware technologies includes automatic test equipment, data converters, medical devices, semiconductors, RF designs, consumer electronics, and mechanical systems.
Bruce's prior roles include an in-house counsel position at Teradyne, Inc., where he worked closely with engineers and managed a large patent portfolio covering software, hardware, and mechanical designs. Bruce has also worked as an outside counsel for a downtown Boston law firm, where he served the needs of a wide range of clients.
Prior to beginning his legal career, Bruce was an experienced hardware and software design engineer. Bruce developed analog instrumentation, digital pin electronics, and software for various circuit board testers. He also developed x-ray projection systems and both linear and switching power supplies for medical and security x-ray applications.
A member of the United States Patent Bar since 1995 and a member of the Massachusetts Bar since 1998, Bruce has a Bachelor of Science from Cornell University and a Juris Doctor from Suffolk University Law School.
---
Bainwood, Huang & Associates, LLC
2 Connector Road
Westborough, Massachusetts
508-616-2900 (Main)
508-366-4688 (Fax)
brubenstein@bainwoodhuang.com