Entrepreneur Support Program
As small and mid-sized businesses strive to reach their next phases of growth, entrepreneurs are often too busy meeting critical deadlines and too focused on overcoming technology hurdles to be bothered with development of a competent set of procedures and best practices.
Every entrepreneur worries when starting a new business that an oversight could cripple the business at an early stage. Often the entrepreneur worries about missing opportunities to protect IP rights or generate IP assets for the company that would otherwise form a significant part or perhaps even most of the company's value down the road. It may not be until the entrepreneur attempts to implement an exit strategy or the next phase of development that these lost opportunities are realized. At that point, precious available resources are then squandered on attorney's fees defending an action or correcting some error. Hiring a business attorney with no intellectual property experience will not prevent these problems.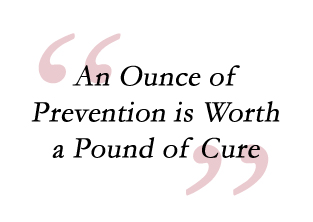 For these reasons, the entrepreneur needs the support of an attorney who thoroughly understands the interplay between intellectual property and business, and can add value to the company by protecting and optimizing the corporation's assets at every phase.
At BainwoodHuang, we understand the challenges faced by small and mid-sized businesses. Our Entrepreneur Support Program was developed by our entrepreneurial attorneys for our entrepreneurial clients. We know that there is a need for competent and professional legal services when you are starting your business. We also know that capital is tight in the beginning and mid-level stages, and that you have to keep costs under control.
The Entrepreneur Support Program meets your need for experienced legal counsel while keeping costs under control. By working with you in the context of the Entrepreneur Support Program we expect to win your confidence and trust and establish a basis for a long term, mutually beneficial relationship. We want to be your partner in success.
How does it work?
Most legal problems can be avoided with an ounce of prevention. By working with you from the beginning on a consistent and regular basis, we will help you build your business and avoid traps. For a set monthly fee tailored to meet your needs, we will come to your facility on your schedule to work with you to grow your business. You stay in control of your costs and get the protection that you need.
If you do not need or want re-occurring services, we can also work with you on an as needed basis at our normal hourly rates.
What areas of law do we cover?
Our attorneys counsel clients on a broad range of legal topics, including:
Intellectual Property Law:
protecting, managing and enforcing domestic and international intellectual property portfolios and in particular patents, trademarks, copyrights, trade secrets and related rights;
Negotiating and drafting software and technology licensing agreements;
Evaluating, acquiring and selling of intellectual property rights; and
Litigating intellectual property issues in all venues.
Corporate Law:
negotiating and drafting of all types of corporate agreements;
forming and maintaining of corporations;
managing and coordinating insurance coverage with insurance agencies;
corporate transactions including acquisitions, mergers, divestitures, national and international joint ventures, public and private offerings;
corporate strategic planning; and
corporate compliance.
International:
Negotiating and drafting of cross boarder commercial agreements and transactions.
Other:
We provide a "back stop" function for many other issues that a corporation routinely faces:
litigation of business matters;
intellectual property audits, due diligence and in drafting and negotiating loan documents and security interest agreements;
financing issues;
employment agreements and employment compliance issues and assisting with personnel planning, selection and termination and lay-offs;
obtaining corporate visas and immigration matters;
counseling on real estate matters;
negotiation of bank loans and related matters; and
strategic advice and counseling.
To explore how we can assist you, please contact David Huang or William O'Brien at (508) 616-2900 or by email at
wobrien@bainwoodhuang.com. We look forward to your call.