M. Ari Behar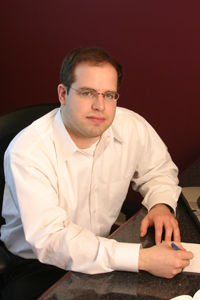 M. Ari Behar is an Associate at BainwoodHuang. Ari has been working in the field of Intellectual Property law since 2006, and has been with the firm since 2006.
Ari is a graduate of Harvard College, where he received his A.B. cum laude in Computer Science. He is also a graduate of the Boston University School of Law, where he received his J.D and a Certificate in Intellectual Property.
Ari handles all aspects of Intellectual Property law and is registered to practice before the U.S. Patent and Trademark Office.
Ari has training and experience in a wide variety of technical fields including computer software and hardware, web development, data analysis, mechanical and electrical engineering, graphics, and optics.
---
Bainwood, Huang & Associates, LLC
2 Connector Road
Westborough, Massachusetts
508-616-2900 (Main)
508-366-4688 (Fax)
abehar@bainwoodhuang.com